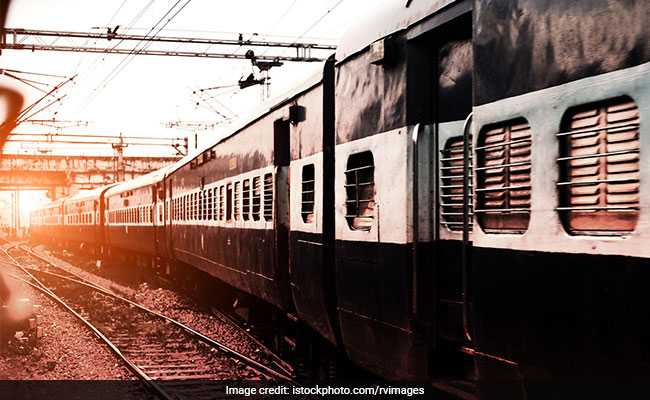 Indian Railways' mail and express trains will soon start looking beige and brown unlike the dark blue coaches currently. And a beginning has already been made. The new colour scheme has already been introduced with the freshly-painted Delhi-Pathankot Express which will be rolled out by the month-end. Just like Delhi-Pathankot Express, Indian Railways has to paint nearly 30,000 coaches in new colour scheme. The new colour scheme has been developed by Northern Railway's in-house team. Recently NDTV reported that The Northern Railway has painted seven different colour schemes on sleeper coaches.
It is noteworthy that the colour of Rajdhani and other premium trains such as Shatabdi and Duronto will not be changed since the new colour scheme will be rolled out with mail/express service that still carry conventional coaches.
The colour scheme aside, the new Rajdhani Express has been given a makeover recently under operation Swarn with designer vinyl wrap on the walls of the passages, entrances, toilets and ceilings. The vinyl wraps have toughened coating so that people can't damage it.
Coming back to the new colour scheme, the special service trains such as Gatimaan Express and Tejas will continue to bear the existing colour.
"A complete makeover of coaches was long overdue and the new colour scheme was applied in trains after it was finally approved by Railways Minister Piyush Goyal," a senior Railways Ministry official told IANS.
It was in the 1990s that the new colour scheme of dark blue was introduced for Mail/Express coaches, replacing the brick red colour which was in use for decades.
Railways has been taking steps to revamp its network across the country and improve passenger experience. The makeover of coaches for a more pleasing travel experience is one such step.
"The change of colour is part of the Railways' efforts to make passengers' experience a pleasant one," the official said.
He further said besides the exterior, steps have been taken to improve the interiors of the coaches with additional facilities.
After installing bio-toilets in almost all the train coaches, the Indian Railways is now mulling to replace them with "upgraded" vacuum bio-toilets, Railway Minister Piyush Goyal has said.
"We have started experimenting with vacuum bio-toilets like those in an aeroplane. Some 500 vacuum bio-toilets have been ordered and once the experiment is successful, I am willing to spend money to replace all the 2.5 lakh toilets in the trains with vacuum bio-toilets," Mr Goyal said. (with IANS inputs)
Source: ndtv